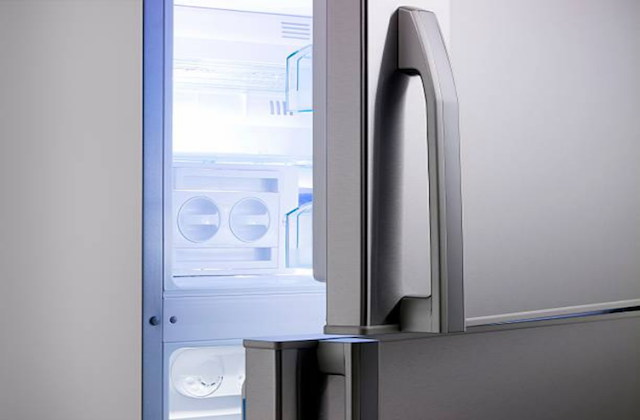 A broken refrigerator is one of the most annoying problems that you might have to face. An appliance as crucial as a refrigerator should at all times be working properly. If the refrigerator does not work correctly, it would mean that the food inside it will not be conserved and the food will have to be thrown away. To avoid such circumstances, the refrigerator must be fixed as fast as possible.
Elite is glad to extend its services to you so that you do not have to bother about your refrigerator not working. The same day repair service that we offer also means that the refrigerator will almost certainly be fixed on the same day that we receive a call.
REFRIGERATOR PROBLEMS
LOUD CONSTANT NOISES
This problem may be the most frequent one faced by every household. This may occur due to the any of the rotors not working appropriately. Please attempt to locate where the noises are originating from so that our workers can carry with them the tools and parts required to repair your appliance in one go.
WATER LEAKS
There may be leakages in a refrigerator for multiple reasons. A problem with the water channel valve or door not shutting properly generally result in leakages. To make sure these issues are corrected in the primary visit itself, our repair vans are equipped with all these parts and more.
WON'T START
First, stop to see if the appliance has power supplied to it. If it has power supplied to it and still not switching on then, the problem may be because of the compressor or temperature control not working properly.
ICE MAKER WON'T MAKE ICE
Ice makers are pretty important as ice is an essential commodity in a household. However, if your refrigerator is unable to make ice or if the ones that it makes are odorous or taking too long to form then let us know. We can fix these problems for you along with the water tube or valves are broken.
BROKEN WATER DISPENSER
This issue is a rare but still one that we can repair for you. If the water channel or the dispenser actuator get damaged, it would mean that water will not be dispensed properly. All the required components to fix problems like this for brands like Sears, Whirlpool, GE and more are kept with us.
DOOR LATCH/BULB PROBLEMS
This problem may not be a crucial one. But this often leads to other problems like leaks and condensation since the door of the refrigerator refuses to work properly. The gaskets may be fixed so that the door closes properly to avoid a drop in the refrigerator temperature. The bulbs in freezer or refrigerator can also be repaired or replaced depending on the severity of the damage.