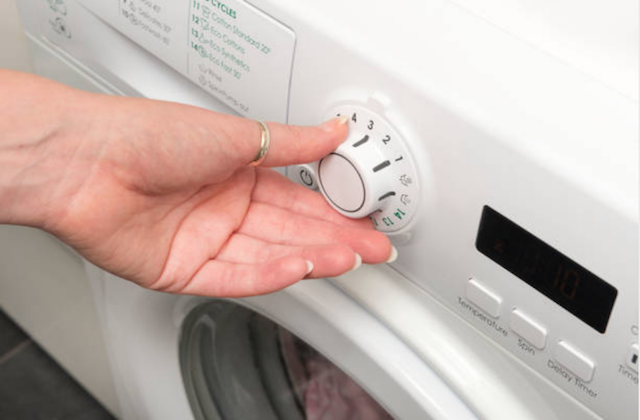 A defective washer or dryer is a huge frustration in any household. Going to the laundromat every day is indeed not possible every day. Hence to make your life simpler, your appliance will be fixed by Elite New Canaan Appliance Repair as soon as possible to avoid build-up of dirty clothing.
Our technicians are highly skilled to effectively combat all types of problems, both common and uncommon. Our service vans also contain parts for all big brands like GE, Carrier, Kenmore, LG and more.
WASHER PROBLEMS
LOUD/CONSISTENT NOISES
This is a pretty common problem for washers which might take place due to worn out belts and bearings or if the motor pump is broken. We quickly find out where the noises are originating from before we solve the issue.
WON'T TURN ON/AGITATE
Initially ensure that power is properly being supplied to your machine. If it is and the machine still does not switch on it may be because the hooks and latches of the door being faulty or if there is some problem with the timer. A washer that does not agitate would imply there is something wrong with drive belt or transmission.
WON'T SPIN
A washer that refuses to tumble and turn must have some issues with the motors or their coupling. These problems, however, can be fixed almost immediately.
OVERFLOWS
The water channel and the pressure switches if the damaged result in an overflowing washer. A defective air dome also results in the same.
NO HOT/COLD WATER
A washer may not produce hot or cold water if the regulator for the temperature or the water channel are faulty,
DRYER PROBLEMS
LOUD/CONSTANT NOISES
The sound in the machine is usually caused due to worn out seals, belts and bearings.
NO HEAT/WON'T DRY
A break in the heating element or thermostat in the machine might result in the dryer not functioning correctly. This would mean that we will have to dry the clothes by hand. A dryer may also sometimes turn out to be too hot which might be due to damages in the same elements above. Our worker will look at the issue and the appliance before solving it for you.
WON'T TURN ON/TUMBLE
Check to see if the appliance has power supplied to it or not. Even after this if the machine is not switched on, replacing/repairing the heating element or high extend/cycling thermostat would help in resolving the problem.
WON'T TURN OFF
A door switch which is broken or a damaged timer is the main reason behind the dryer not being turned off.
TIMER WON'T ADVANCE
A properly functioning clock is essential for a dryer to finish the drying process. Damaged timer motor or broken thermostat may result in malfunctioning of the clock and hence will not allow the dryer to properly execute its drying cycle.